About us
Our company
Rekoser is a manufacturer of quality and reliable Batteries, Inverters, Solar controllers, Solar Panels, Solar Water Pumps, Solar Streetlights, Solar Kits and other solar products.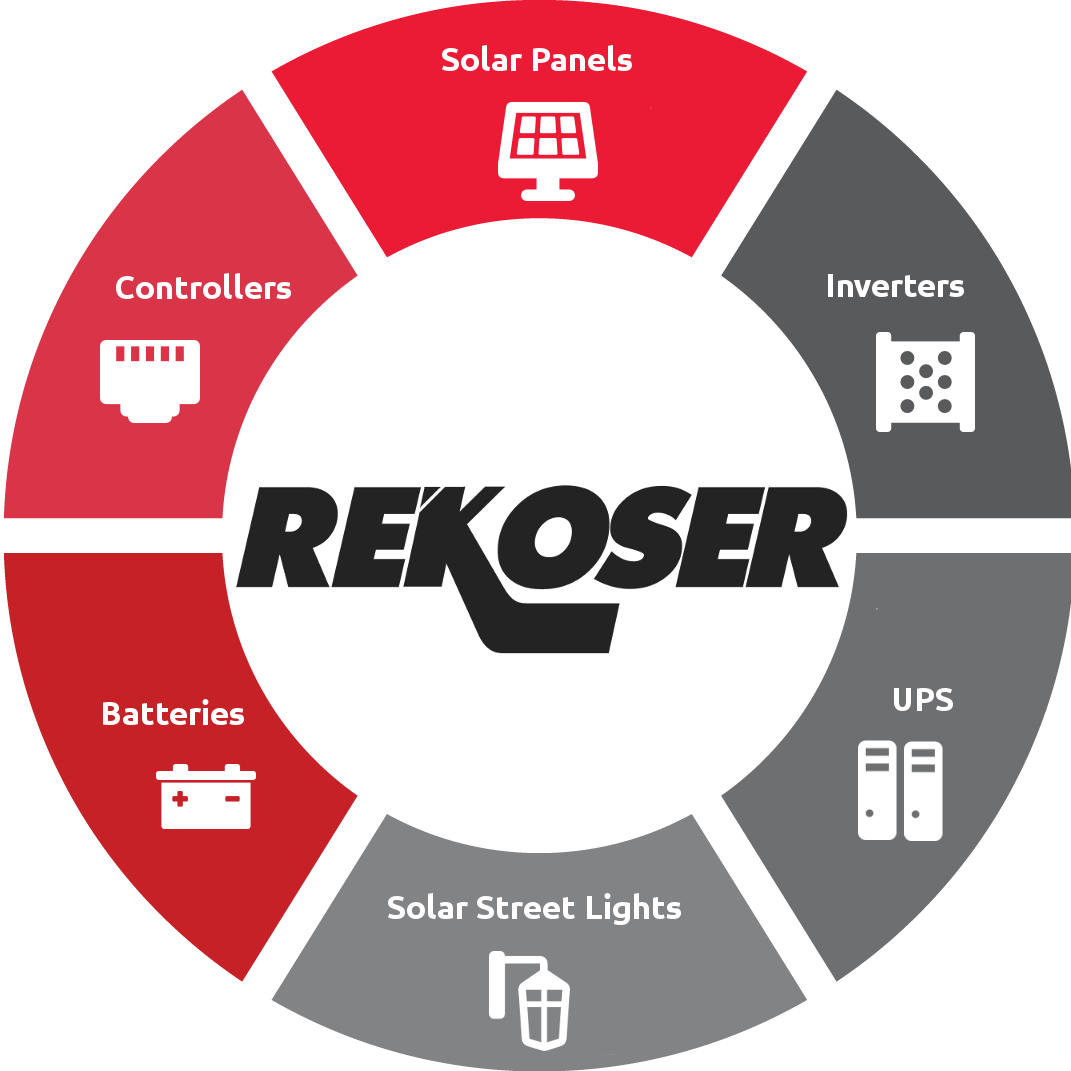 Mission. To offer smart solutions that enable sustainable development for our society.
Our customer. The basis of all decisions. The company revolves around the customer.
Quality. The main tool to achieve full satisfaction for our stakeholders.
People. The team is our greatest asset. We have a strong commitment to improving day by day what the company considers core values: good working conditions, family reconciliation, fair and transparent promotion and on-going training are cornerstones to maximize efficiency and productivity. Everybody wins.